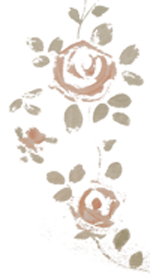 Saturdays Pray day
The Holy Rosary starts every Saturday 12:00pm sharp.

Getting to the top of the Sanctuary will take you at least an hour and depending on the amount of pilgrims, it could easily take longer than that, so please try to get there as early as possible to give yourself a chance to be close to the Praying platform. Also, keep in mind that sick people, elders, pregnant women and babies have priority in accessing which could make everything even slower.

Remember this is a wild hill and none of the paths are paved, they are all dirt so wear comfortable sneakers and clothes. Even on really hot days, when the sun starts setting down, temperature can drop drastically so it is wise to bring something accordingly. In case the intercession prayer extends into the night (which does more often than not), a hand torch could be helpful to help you out on the way back.

Vehicles should be parked on the designated parking lots.

Pilgrims can use several different paths to get to the top. The one with the less slope is the one that starts right next to the entry gate "El Porterito". This path will usually take you 40 minutes to get to the top.

If you are not suffering any severe sickness, don't be afraid and do this trail, we really recommend the experience. Midway into the trail there is an assistance post in case you need any help or just need to take a break or a glass of water.

Sick people, mothers with newborns, elder people or any other person who cannot make it walking, will be transported to the top in specially designated vehicles. These vehicles are volunteers that offer their time and therefore availability is subject to their owners own circumstances. Nevertheless, there will always be t least one available. This is voluntary and free, no tips or collaboration of any kind is accepted in the Sanctuary please.

Pilgrims that need a ride to the Sanctuary will always be transported in these special designated vehicles. To do so, these pilgrims need to be transferred to them at the Sanctuary's Access gate. If under any circumstance, it is impossible to transfer the pilgrim to another vehicle, please inform such to the greeter Helper at that gate and he will try to accommodate. Under no circumstance are vehicles allowed to park at the top of the hill.

There are no stands or concessions of any kind anywhere in the hill. It is bare wild with some basic improvements. Please respect the Sanctuary and others and observe deep silence. This is one of the requests of our Blessed Mother.

There are portable restrooms at the top of the hill.

Your way back is also via the trails which are in some circumstances lightly illuminated. A pocket torch could be really helpful. There are no vehicles for bringing you down from the hill except for sick and handicapped.

No food or drinks are allowed at the Sanctuary except water.

Please remember all this recommendations when you start planning your day and your way back home.